ION 2017 Kite Waist Harness Hummer
Many in stock
48702-4705
---
Delivery Time Is 1 - 5 Working Day(s)
European Union Delivery Time Is 1-2 Working Day(s)
UK Delivery Time 1-2 Working Day(s)
USA Delivery Time 2-3 Working Day(s)
Canada Delivery Time Is 2-3 Working Day(s)
Australia Delivery Time Is 2-3 Working Day(s)
New Zealand Delivery Time Is 2-3 Working Day(s)
Switzerland Delivery Time 1-3 Working Day(s)
Turkey Delivery Time 2-3 Working Day(s)
You will receive the information about the delivery dates to other countries once you have chosen your favoured country of dispatch.
FREE Shipping EUROPE from 99 €
FREE Shipping Rest of World 199 €
Product Infomation
Details ION 2017 Kite Waist Harness Hummer
Features
KEY FEATURES
Neo_Belt: Improved flex, twist and comfort NEW!

Inside EVA: Internal EVA construction for optimised comfort

3D Countour Shape: Differently shaped harness segment for perfect fit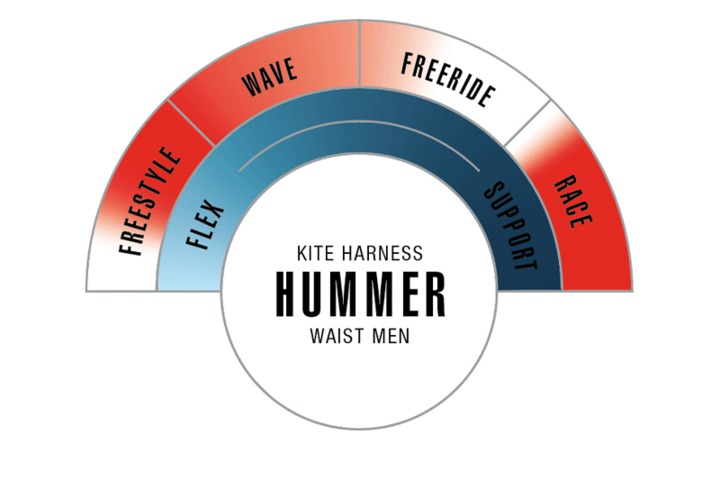 LINE CONCEPT
After years of innovative evolution and continuous improvement, the HUMMER maintains its legendary status and outstanding performance thanks to superb freedom of movement and solid support. The revined Neo_Belt, combined with an extra support (3D Contour Shape) reflect the style of Craig Cunningham.
EXTENDED SOFT_EDGE
A new, extended soft edge that surrounds the entire harness, bending sideways at the hips and ribs for a more forgiving feel, enhanced by a special foam padding.