Find the perfect wetsuit for all your water sports needs at Shop No.1 NeilPryde! We carry a wide range of wetsuits for kitesurfing, windsurfing, stand-up paddleboarding, surfing, wakeboarding, wing foiling and more. Our selection includes fullsuits, overknee suits, and steamers in a range of thicknesses from 1mm to 6mm. Whether you're looking for a wetsuit for summer or winter, we've got you covered. We also offer hooded wetsuits for added protection from the elements. Shop now and find the perfect wetsuit for your next water sports adventure!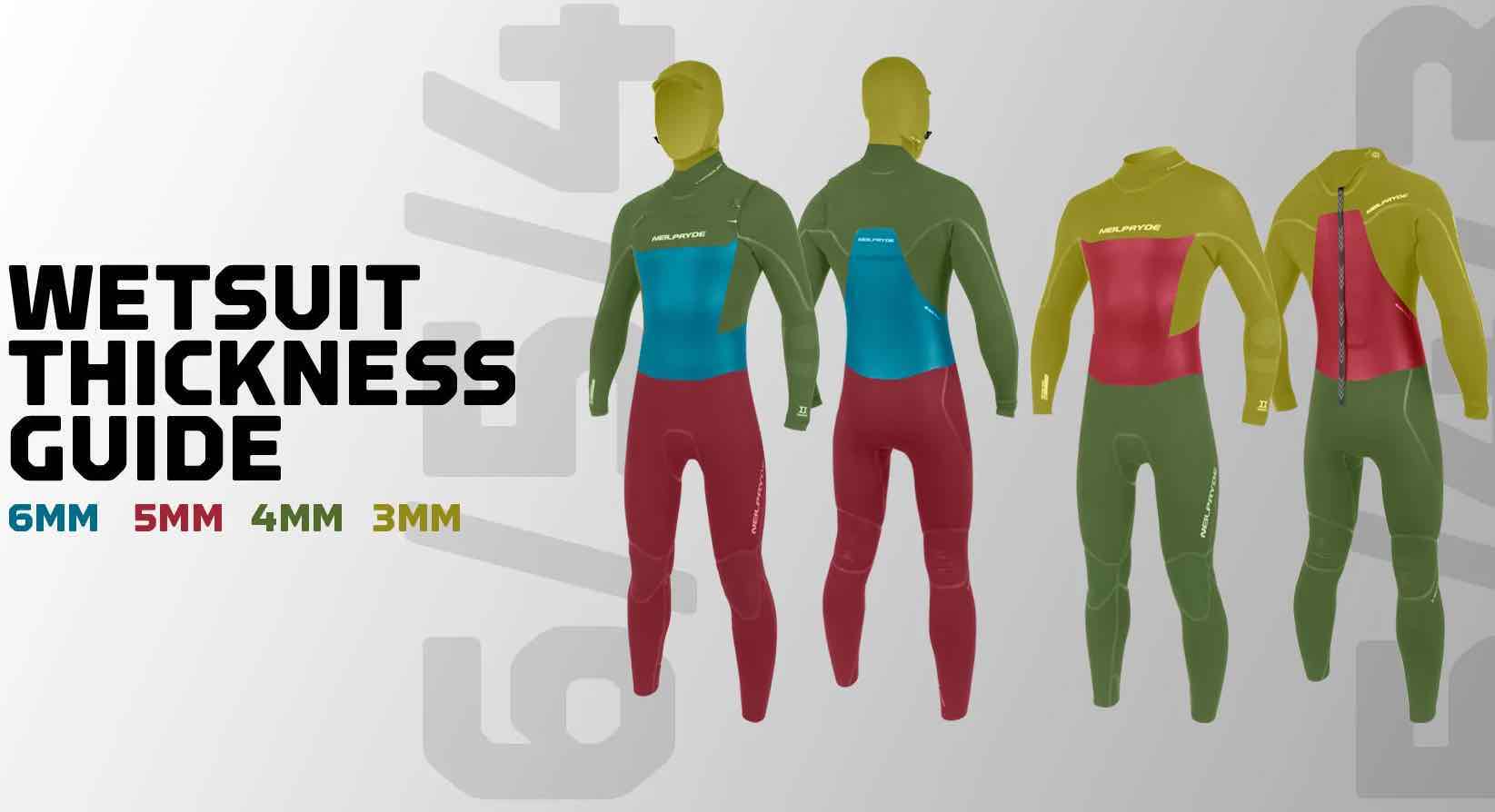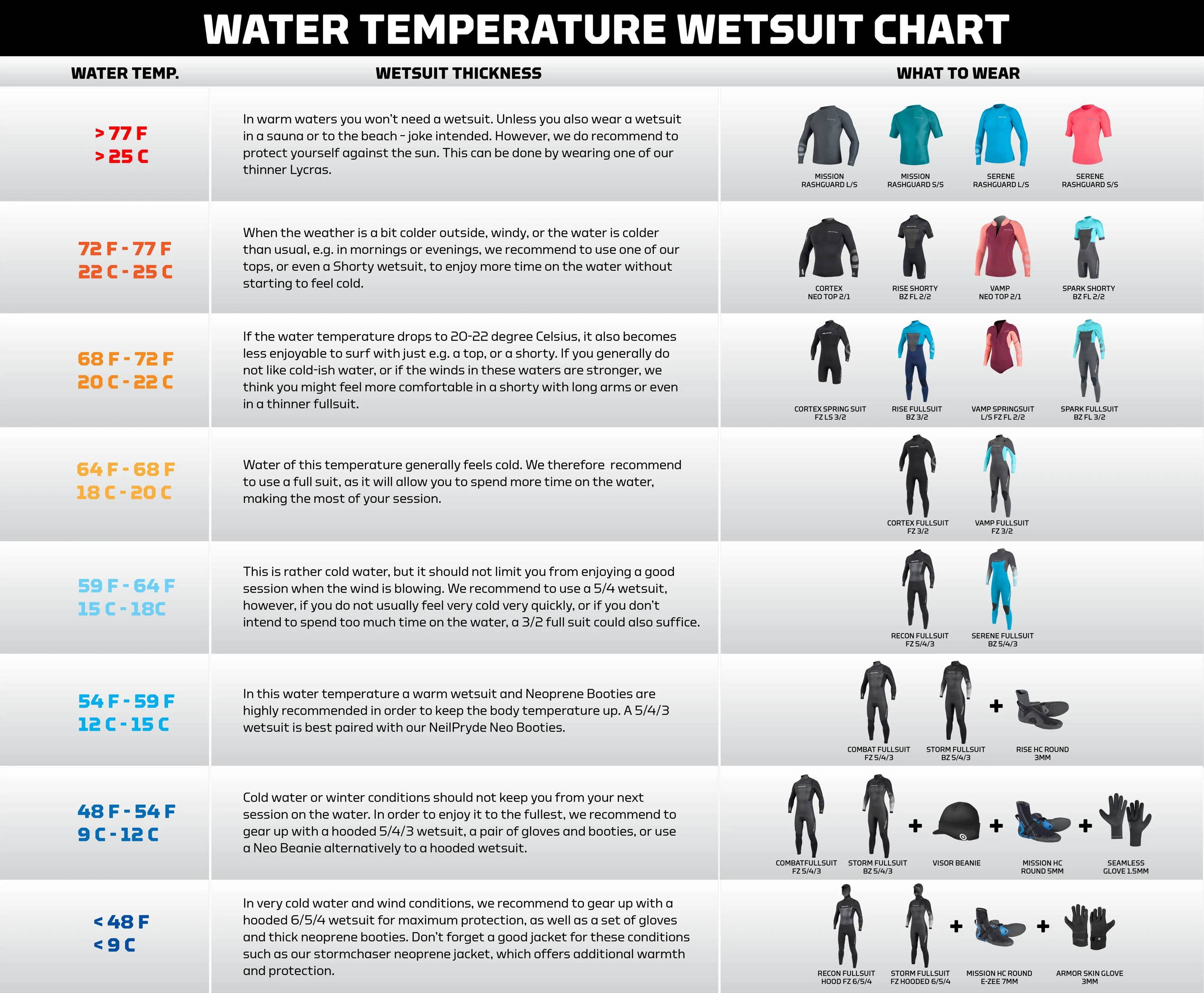 NEILPRYDE BRAND
Neilpryde is a Hong Kong-based company that manufacturers windsurfing, kitesurfing and cycling equipment. Neil Pryde Limited was founded in 1973 by Neil Pryde. The company has a long and successful history in windsurfing, having won the Aloha Classic ten times, the PWA world title nine times and the WAVE world title seven times. The company has also released several kiteboarding videos with riders such as Jamie O'Brien, JP Stevens (professional surfer), Robby Naish (professional surfer), Jake Moir (professional snowboarder), Antoine Riou (French sailor) and many others working with them on their videos or as sponsored athletes."
Neil Pryde Ltd was founded in 1973 by Neil Pryde, who was a professional windsurfer. He started a business in Hong Kong making sails for windsurfers, and the company is still based there today.
Neilpryde has a long and successful history in windsurfing, having won the Aloha Classic ten times, the PWA world title nine times, and the WAVE world title seven times.
In addition to its many victories in major competitions like these, Neilpryde has also been associated with some of the most important names in international windsurfing. For instance:
Six-time World Champion Peter Harkes began his career as a Neilpryde sponsored athlete;

Five-time World Champion Paul Elvström was also sponsored by Neilpryde;

And finally—and perhaps most importantly—one cannot forget that Neil Pryde himself started his own company after being sponsored by O'Neill's (the same brand now known for their wetsuits).

The company has also released several kiteboarding and kitesurfing videos.
Neilpryde is a French company which was founded in 1978 by Francis Pondeville, and specializes in the design, manufacture, distribution and marketing of boardsports products. The Neilpryde brand offers a wide range of windsurf boards ranging from entry-level racing boards up to high performance wave surfers or freeride/freestyle cruising models.
Neilpryde is an iconic brand in windsurfing and kitesurfing. It has a long history of innovation and success, with many world titles under its belt. In addition to producing high-end equipment for professional athletes, Neilpryde also offers more affordable products for beginners who are looking to get into the sport.
NEIL PRYDE WETSUITS FEATURES
The Neil Pryde Pro Series wetsuits are designed for the serious competitor. The material is tried-and-true and the seams are glued and blind stitched for a perfect watertight seal.
LiquidFlex
When it comes to surfing and swimwear, neoprene is king. But if you're a performance-oriented athlete who puts a premium on comfort and flexibility, LiquidFlex might be your new favorite material.
LiquidFlex is the latest generation of flexible neoprene fabric that's lighter than traditional neoprene without sacrificing warmth or durability. It's also super soft and comfortable—you'll hardly feel like you're wearing a wetsuit at all!
VELCRO STRAP SYSTEM
The VELCRO STRAP SYSTEM is one of the most popular features on a wet suit, and it's easy to see why.
The straps are made from durable material and they're easy to clean. They adjust quickly, which means you can get the perfect fit without wasting time fiddling with buckles or zippers. This makes them especially useful for beginners who aren't confident about what size suits them best yet. And because velcro doesn't have moving parts, you don't have to worry about it breaking down over time—or ever!
GLUED & BLIND-STITCHED SEAMS
Our seam work is carefully inspected and quality-checked to ensure that it will keep you warm, dry and comfortable in all conditions. In particular, we pay close attention to the seams of your wetsuit. This is because seams are one of the most important parts of any wetsuit – without them, your suit would not be able to function as intended. Glued seams are stronger than blind sewn seams (or any other kind), but they are also more expensive to produce. As a result, we have opted for a combination of both glued and blind stitched seams for our suits: this ensures that every part of your suit remains watertight while giving us a competitive price point on each product
REPLACEABLE KNEE PADS
The knee pads are made of neoprene and glued and blind-stitched. They are attached with velcro which makes it easier to put on and take off.
The knee pads have a velcro strap that secures them in place, making sure that they won't slip down your legs if you wear them for a long time.
VELCRO ANKLE STRAPS
Velcro ankle straps make adjusting and putting on your wetsuit a breeze. Because the velcro is only a few inches long, it's easy to adjust the fit of your ankle strap without having to undo any buckles or straps. The soft material used in these straps makes them comfortable against your skin and allows for a snug fit while still allowing you full range of motion of your ankles.
GBS seams offer a watertight seal.
You might be familiar with the acronym GBS, which stands for glued and blind-stitched. This is a method used to stitch together two layers of fabric using special adhesives. These adhesives are designed to form a watertight seal when applied on both sides of the seam. GBS seams are especially useful in wet suits because they keep moisture from seeping through the stitching, which can lead to uncomfortable chafing and rash.
The durability of this particular seam construction allows it to withstand heavy use during diving—even when you accidentally run into sharp rocks or coral reef! The flexibility offered by GBS seams also means that your wetsuit will move with you as you dive deeper into the water, providing maximum comfort even under pressure.
Conclusion
If you're looking for the best in life, then we have some good news. Our Neil Pryde wet suits are designed with quality and comfort in mind, so when you're out on the water, your suit will feel like it was made just for you! We have many options available to fit every type of body type and activity level—from surfing to sailing or just chilling out by the pool with friends. You won't find any other brand offering such versatility like we do here at Mr. Nice Guy Sports!